Montreal Eyelash Extensions Supplies and Kits, Brow Lamination and Lash Lift Products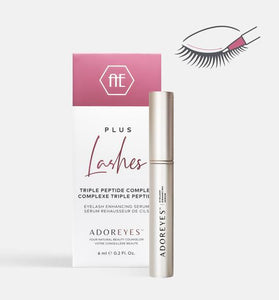 LashStorePro
Eyelash Growth Serum ADOREYES
Read Our Blog

If you are planning to start doing eyelash extensions, then you will probably be interested to know the difference between silk vs mink lashes. These are the two most popular...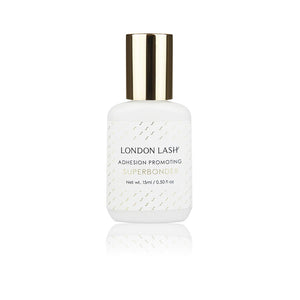 Clients have bad lash retention and decide not to come back for your services?
If you can relate to the above and are looking for a solution, then look no further!
Superbonder is a ground breaking product that you can use with ANY eyelash glue to maximize your retention and keep your clients coming back for more.
Extend the life of the extensions and spend less time on the infill appointments. 
Shop now
7 Reasons Why You need Our Easy Fanning Lashes
- Working with easy fanning lashes can reduce treatment time by as much as an hour
- They are easy to use (as the name would suggest), which means that even if you are new to the Russian Volume technique, you will be able to work with them easily. Obviously, they do require a bit of practice, but it shouldn't take you more than 30 minutes and you will be able to work with them confidently.
- Ideal for creating the coveted wispy Kim K eyelash look.
- Work well with eyelash glue They come in the most popular 0.07 thickness, which means that you will be able to create both natural looks, and darker, more dramatic looks
- Shiny finish for an extra WOW effect
- Super light and fluttery 
Shop Now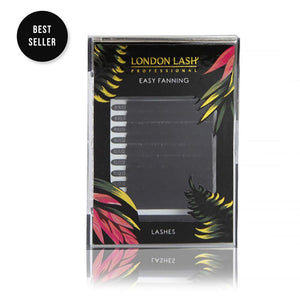 Professional Lash Extension Online Store in Quebec
Have you ever done an online search for lash supplies in Montreal, Quebec? If so, the LashStorePro, which you will see in the search results, is the place to go.
The LashStorePro was formed on the notion that beauty professionals should have access to high-quality products at a reasonable price. We provide expert lash supply that we can stand behind because we love what we do.
We are a lash extensions supplier that ships to Canada and the United States. So, if you're looking for lash supply in Montreal, we'll arrange for delivery right to your door in the shortest amount of time. Shipping of lash supplies usually takes no more than 2-3 days.
Everything you need for brow tint, brow lift, lash extensions and lash lift procedures can be found in our online store.
Lash Store Pro is an official distributor of InLei, Elleebana, Adoreyes, and London Lash Pro brands in Canada.
Our industry-leading professional eyelash extension products and training, as well as our aim to help eyelash extension specialists in furthering their education in order to master the art, that's what set us apart. That is why we offer online classes to help you improve your skills. Check out our lash extension products for professionals today!
Best Place to Buy Eyelash Extension Supplies in Montreal & Quebec City
At the LashStorePro we always seek to deliver eyelash techs the highest quality lash extension supplies in Montreal Quebec at the most competitive prices, as well as useful advice on how to use them. 
Do you know what it takes to be a top stylist in the beauty industry and earn the trust of your customers? High-quality services with long-term results are the key to success. Your goal is perfection and our goal is to help you in achieving it! 
Visit our website if you're looking for lash lift and tint supplies or brow lamination products. Follow us on Instagram and read our blog for exclusive information and expert advice. 
We want to see you succeed, that's why we aim to deliver the best service possible.
Why Choose Lash Store Pro?
All of the products on our website have passed all of the required tests and have all of the relevant certificates to be considered safe to use. All of the goods we sell are guaranteed to be entirely safe.

LashStorePro not only sells lash and brow supplies but also offers online training to help you get the best results from using our lash and brow lamination products. Our online mentoring session is beneficial to both beginners and experienced professionals who want to improve their practical skills.

The LashStorePro is an official Canadian distributor of the well-known brands used by top lash makers and brow artists. Did we mention we aim to get you the highest quality lash supplies at the best price?

To reduce CO2 emissions, we pack your goods in 100 percent recyclable packaging and ship them all at once.

The LashStorePro is an authorized distributor of the most well-known lash extension brands in Canada.

We offer the most affordable prices and wholesale discounts.

Quick delivery. Most orders are delivered within 2-3 business days throughout Canada and the USA.

Our warehouse always has all of the products in stock.

We always control the expiration dates of the products we sell, so you can use them for a longer period of time.

To satisfy the needs of our customers, we are constantly expanding our product line.

Regular promotions are offered.