Liquid error (sections/featured-collection line 62): Expected handle to be a String but got ProductDrop
Made in Italy

Healthy, Safe Ingredients

Loved by Our Customers: 100+ 5-star reviews

100% Satisfaction Guaranteed

No Animal Testing Ever

Stable consistency and predictable results without damage to the lash and brow hair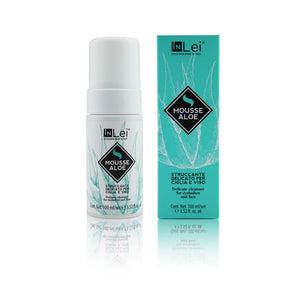 InLei® Delicate Mousse Cleanser for Eyebrows, eyelashes and face (Aloe)
Are you looking for an effective and safe eyebrow and eyelash cleanser?
Try InLei Delicate Mousse Cleanser!
It can be used to remove the remnants of makeup, oils and dust, as well as  dead skin cells. 
The cleanser is also used as a degreaser, increasing the efficiency of other products and extending the life of the lamination.
shop now
Brow Bomber 3 - InLei Nourishing Brow Butter - Sachets pack of 6
Do your customers complain that their eyebrows have become more brittle?
The solution is Brow Bomber 3!
This product nourishes the eyebrows, making them healthier, shiny and well-groomed.
Just what you need to recover or protect your eyebrows after lamination and tinting procedures!
shop now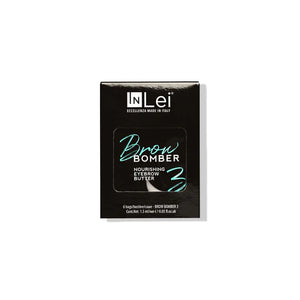 Inlei is a famous brand in the beauty industry. And this is not surprising, because all products of the company have a unique composition. They are absolutely safe for the health of customers, convenient to work for the stylist and at the same time allow to achieve chic results, making eyebrows and eyelashes even more expressive.
Buy Inlei if you also want to become a leader in the field of lamination and provide your services at the highest level!
About InLei
InLei is a real leader in the extension and lamination industry! This Italian brand appeared on the market about 10 years ago, in 2015. During this time it has won a lot of fans around the world, for whom the quality, efficiency and safety of their work is important.
Why you should try these products:
All products of the company have a distinctive sign «made in Italy». We guarantee that you will be delighted with their quality!

The brand uses hypoallergenic premium raw materials. Almost every formulation has peptides that positively affect the growth and recovery of eyebrows and eyelashes.

Canadian stylists are in love with Inlei: you can see it for yourself by reading their reviews on our website.

If you want to make your work more convenient and effective, then you should 100% try the products of this brand!

Inlei is an ethical brand of modern cosmetics. We test the effectiveness of our products in a more humane way.

You can be sure that you will get exactly the result you wanted!
InLei Lash Lift, Brow Lamination & Tint Supplies in Canada
Lash Store Pro offers the largest selection of InLei products in Canada. In order not to waste time on choosing the right products, you can purchase InLei lash lift kit. This is a versatile ready-made kit for lamination, which includes:
InLei lash filler

fixation gel

all the necessary tools (brush and lash lift tool)

8 pairs of rollers of different shapes

tint and tint developer

special utensils for mixing components
InLei is your best choice for lash lift! InLei also offers a wide range of tools and supplies for brow lamination: Bomber, Soft Eyebrow Peeling, Black Thread for Eyebrow Mapping, Pre-treatment Before Tinting, Glue, Perming, Fixing and Nourishing Solutions, different brushes etc.
Why Buy InLei Products at Lash Store Pro?
LashStorePro is the distributor of InLei in Canada. You can be sure that you get the original products.

Our products have all the necessary quality certificates, so they are absolutely safe to use.

All products are always in-stock in our warehouse. We regularly add to the range of trendy novelties and proven hits, which allows us to meet all the needs of our customers.

We offer the freshest products with a good shelf life, so you can use it for as long as possible.

Our company does everything to deliver to you the long-awaited product as fast as possible. Shipping across Canada takes only 2-3 business days.

We help to control costs by providing the most advantageous prices for the entire range. You can also save money by purchasing the required product during the promotion. Also, wholesale prices on InLei supplies on larger orders are available.

LashStorePro is more than just eyelash extensions and brow lamination supply store from leading global brands. We provide online training that will allow stylists to improve practical skills and bring their services to a higher level. Try and see for yourself!