Eyelash Extensions Supplies and Kits, Brow Lamination and Lash Lift Products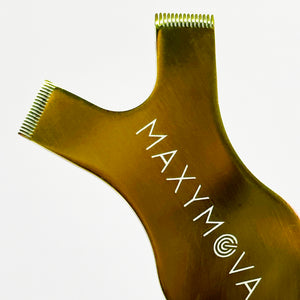 MAXYMOVA
Golden Y tool - MAXYMOVA
Liquid error (sections/featured-collection line 62): Expected handle to be a String but got ProductDrop
Read Our Blog

If you are planning to start doing eyelash extensions, then you will probably be interested to know the difference between silk vs mink lashes. These are the two most popular...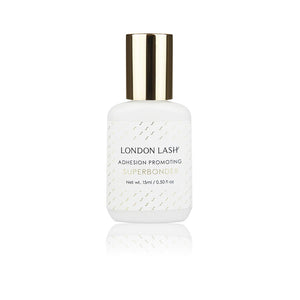 Clients have bad lash retention and decide not to come back for your services?
If you can relate to the above and are looking for a solution, then look no further!
Superbonder is a ground breaking product that you can use with ANY eyelash glue to maximize your retention and keep your clients coming back for more.
Extend the life of the extensions and spend less time on the infill appointments. 
Shop now
7 Reasons Why You need Our Easy Fanning Lashes
- Working with easy fanning lashes can reduce treatment time by as much as an hour
- They are easy to use (as the name would suggest), which means that even if you are new to the Russian Volume technique, you will be able to work with them easily. Obviously, they do require a bit of practice, but it shouldn't take you more than 30 minutes and you will be able to work with them confidently.
- Ideal for creating the coveted wispy Kim K eyelash look.
- Work well with eyelash glue They come in the most popular 0.07 thickness, which means that you will be able to create both natural looks, and darker, more dramatic looks
- Shiny finish for an extra WOW effect
- Super light and fluttery 
Shop Now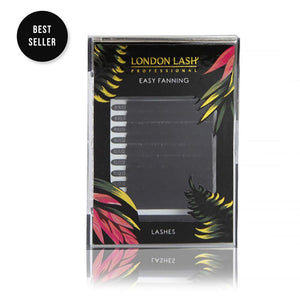 Best Place to Buy Eyelash Extension Supplies in Canada and USA
The Lash Store Pro mission is to ease the mind of eyelash professionals providing not only the brow and lash supplies of the highest quality but also ongoing support on how to use the product or even sharing lash and brow tips and tricks. We know that in order to stand out from the lash competition and gain clients' trust, eyelash and brow technician has to provide the services at the highest level with the long-lasting results. At the Lash Store Pro, we believe that the only way for us to succeed is to help your success. If you ever striving for more information regarding the lash supplies or lash lift and brow lamination products, check our Blog or read our Instagram posts, where we share lash and brow insider information. 
Our business is still very young and we are continuously looking for new exciting opportunities, that is why we appreciate each and value every single input from our customers.
By the way, we ship worldwide, so if you're looking for "eyelash extension supplies near me" we will arrange fast delivery to you anywhere across the US, Canada, Europe or Australia.
Professional Lash Extension Store in Toronto
Have you ever wondered if you can visit a lash extension store locally? Or have you ever searched Google for lash extensions supply store near me? If you answered yes to one of these questions, the Lash Store Pro is the answer. We are an eyelash extension supplier located in Toronto, Ontario. Our lash extension and lash lift store carries everything the professional may need for performing a lash extension, lash lift and tint or brow lamination procedure. 
Lash Store Pro is an official distributor of InLei, Elleebana, Adoreyes and London Lash Pro supplies. If you are an eyelash professional with several years of experience, you will find all the necessary lash extension supplies on the website. If you are a beginner or just looking to start your lash and brow career, you may take advantage of our lash lift and brow kits. However, if you need a one-on-one consultation regarding the eyelash supplies, feel free to email us or even schedule a consultation at our Toronto lash supplies store located at 2323 Bloor St W.
Canadian Lash Extension Company Lash Store Pro
The Lash Store Pro is a lash extension supplier based in Toronto, Ontario. We are Canadian women lead lash supply company providing training, offering Lash Lift and Brow Lamination courses along with the sale of all the supplies aestheticians may need for successful lash and brow treatment. 
We make sure that the products offered on our website have passed all the necessary tests and have all the seals of approval to be considered safe to use by professionals in Canada. For example, when it comes to your client's lashes and brows, we know that our Lash Lift and Brow Lamination are totally safe. InLei Products are 100% made in Italy in accordance with all the European norms and standards, which are stricter than our local ones. In Italy companies not only banned some ingredients but also have set a low % level for the ingredients. The same goes for the lash extension products, such as glues, lash primers and cleansers etc. 
So you can be sure when buying from Lash Store Pro, you are buying safe lash supplies from a local eyelash extension company.