If you are planning to start doing eyelash extensions, then you will probably be interested to know the difference between silk vs mink lashes. These are the two most popular types of eyelashes that suit almost all clients. Of course, these products are not created equal. After reading this article, you will understand which option is better for your work. Mink vs Silk Lashes: What Is the Difference? First, let's find out what these products are made of. Mink eyelashes mimic the look of the soft mink fur. Despite the «natural» name, mink and silk lash extensions are made of...
---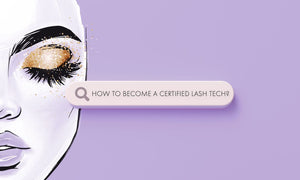 Eyelash extensions have become one of the most popular procedures among women and men of all age groups. The process of applying semipermanent eyelash extensions may take anywhere from 1.5 hours to 3 hours for the skilled technician, and about 5 hours for the beginner. Despite such a long time, more and more new client appear every day to get thicker, darker, longer looking lashes that will last next 3-4 weeks. With such demand, it is only natural that question of how to become a certified lash tech in Canada is brought up quite often. At the Lash Store Pro...
---

Even though eyelash extensions are a very popular procedure among clients of all ages, a lot of them are still making the mistake of not getting eyelash extensions cleaned or even wet. In fact one of the most popular questions we hear at the Lash Store Pro studio is can I get my eyelash extensions wet? Sometimes clients are simply afraid of losing their extensions hence we even hear a question Can I get my eyelash extensions wet in a shower? In this blog LashStorePro would like to answer these very important questions and explain how to wash eyelash extensions...
---
• sale

November is the month when people start drinking peppermint mochas and get excited about Black Friday Sale. Black Friday historically has become the biggest sale of the year and Lash Store Pro have prepared some special treats for you! This Black Friday will be the biggest sale of the whole year, you will be able to enjoy up to 40% discount on eyelash extensions, eyelash glue and up to 30% discount on brow lamination and lash lift supplies. When Does the Black Friday Lashes Sale 2022 Begin? Black Friday 2022 deal at Lash Store Pro will begin November 15 and will...
---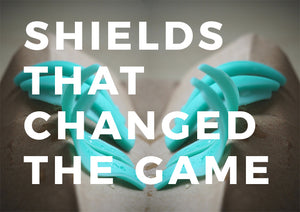 Created with high quality silicone, these lash lift shields are safe to use even on the most sensitive skin and they can be safely disinfected in the heat sterilizer
Flexibility of these shields is amazing, which makes them perfect to use directly on the clients eyelid without using lash lift glue to be attached
They come in set that includes sizes for all lashes. Yes, you read it correctly from the very short to the most longest lashes, curlers from Kate Vinog can lift lashes as short as 4mm and as long as they exist