100% Made in Canada

Cruelty free and Vegan

Contains hydro and vitamins boosting complex

Free of harmful parabens, sulfates and absolutely no hormones

Oil-free formula

Triple peptide complex to help the healthy growth and nourish lash and brow hairs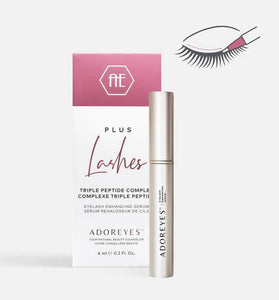 Eyelash Growth Serum
Do you dream of long eyelashes?
The solution is - Eyelash Growth Serum Adoreyes.
Its unique formula stimulates eyelash growth and restores them after lamination and tinting.
No more brittle and dry lashes - now they will always look great!
This product can also be used for eyebrow care.
shop now
Brow Growth Serum
Do your customers complain that their eyebrows have become more brittle after the lamination procedure?
Recommend them Brow Growth Serum Adoreyes.
It helps to restore even the thinnest eyebrows, making them more thick and dense.
And this product continues to work even after you stopped using it.
So your customers will enjoy their beautiful eyebrows for a long time!
shop now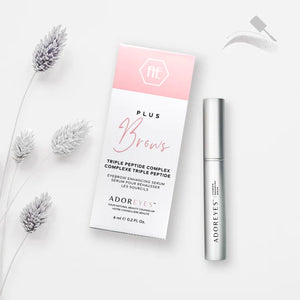 Adoreyes is a brand that has won the hearts of many Canadians! These luxury products are created to highlight your natural beauty. Buy Adoreys and fall in with your healthy and beautiful lashes and eyebrows!
About Adoreyes
Adoreyes is a popular Canadian company based in Toronto. Its products have a truly magical effect on the eyebrows and eyelashes, restoring and healing even the thinnest hairs.
Have you tried this brand yet?
Here are several reasons that will help to make a positive decision about buying.
Great choice for those who want to support local brands. The products of this Canadian company are made of environmentally friendly high-quality materials and are in as high demand as those of foreign companies.

Serums are not tested on animals. The brand checks the efficiency of its products in a more ethical way.

All products are absolutely safe for health: they do not contain parabens, sulfates, flavors and phthalates.

The vitamin complex in the serum perfectly moisturizes the lashes, making them more beautiful, long and thick.

Grape seed and pumpkin extracts work as conditioner, protecting eyelashes from brittleness.

Now you no longer need to make lash extensions to always look gorgeous!

The oil-free composition makes this product an ideal choice for people with allergies and sensitive skin.

These 3 in 1 serums positively affect all three phases of eyelash and eyebrow growth, improving their appearance with help of peptides and other useful components.
Ready for healthy lashes and eyebrows? Lash Store Pro is a well known distributor of Adoreyes in Canada. All Adoreyes serums can be bought at our store in Toronto. You also can order the delivery to Winnipeg, Ottawa, Montreal, Quebec, Halifax, Vancouver, Calgary, Edmonton and other cities in Canada and the USA.
Adoreyes Eyelash & Eyebrow Growth Serums in Canada
LashStorePro offers you to try the absolute best-sellers of Adoreyes in Canada:
Brow growth serum

Adoreyes lash growth serum
Both of these products are guaranteed to exceed all your expectations. They will really improve the quality of your eyebrows and eyelashes and help restore them after any beauty-treatments.
The products of this brand have proven their worth not only within our country, but also far beyond its borders! You can see it for yourself by reading the reviews of other buyers and watching Adoreyes before and after. Try Adoreyes and enjoy your natural beauty!
Why Buy Adoreyes Products at Lash Store Pro?
We are a popular distributor of Adoreyes. All our customers can be sure that they are purchasing original certified products that positively affect their health.

We control the expiration dates of the serums so that you are 100% sure of their effectiveness and make maximal use of them.

All products are always in-stock in our warehouse, and fast Canada shipping allows you to receive the order in just 2-3 days.

We follow the latest trends in the beauty industry and regularly add to our range the most popular products and original novelties.

Due to direct cooperation with the manufacturer, we offer the most affordable prices for all products. We also regularly organize promotions and offer discounts on popular products.

And our customers can purchase Adoreyes supplies by Wholesale prices on larger orders.

We help lashmakers to become even better professionals: in addition to tools and supplies, we offer extension and lamination courses. This will allow you to improve your professional skills.
LashStorePro is your trusted assistant in the development of your own lash and brow business!