Liquid error (sections/featured-collection line 62): Expected handle to be a String but got ProductDrop
Made in Australia

Elleebana has over 25 years of experience in lash lift

Vegan and cruelty-free

Fast and easy to work with

Unique formulation of Profusion system can be used for brow lamination and lash lift

Plant-based ingredients of Regen are perfect for nourishing the hairs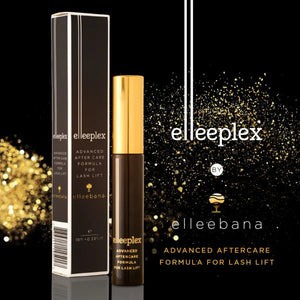 Elleeplex Advanced Lash Lift Aftercare
Do you want to restore eyelashes after lamination?
Try the Elleebana Elleeplex Advanced Lash Lift Aftercare serum.
The unique composition of this product moisturizes the lashes, and also helps to restore them after lamination.
Now the lashes will look smooth and well groomed, and will remain beautifully curled for a longer period of time!
shop now
Elleebana Original Lash Lift Glue in Tube
Looking for the perfect lamination glue?
Top lash techs of Canada prefer Elleebana Lash Lift Glue!
Excellent coupling and safe composition will make your work even more quality. And the convenient shape of the tube helps to avoid contamination, so you will not waste a single gram of your favorite product!
shop now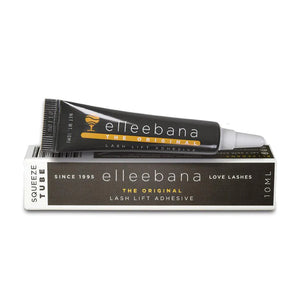 Elleebana is a company whose products are in demand among all modern lash artists.
The brand has been known on the market for more than 25 years. During these years it has only improved its products, bringing them to perfection.
Now Elleebana is a product with a special quality mark. They are environmentally friendly and maximally comfortable for both the customer and the stylist. With them you can easily achieve the desired result.
Buy Elleebana and reach the level of Canada's top lashmakers!
About Elleebana
Elleebana is an Australian brand whose products are in great demand among consumers. And this is not surprising, because the products of this brand have no analogues in the world!
If you have not yet added Elleebana to your range, here are some reasons why you should do it:
Cosmetics has an Australian quality certificate. To get such a passport, it is required to prove that the products deserve it. And Elleebana has this passport!

These products are not tested on animals. The modern techniques that utilize human eye cells are used instead.

Apart from humanitarianism, these studies are much more precise. Thanks to this you can be 100% sure that the materials used do not harm the health of customers.

In most cases, the lash tech needs to apply three compositions for lamination. In the case of Elleebana, just two products are enough, so you can work even faster.

There is no longer need to buy many different means for various beauty treatments. Profusion system of Elleebana cares equally well for both eyebrows and eyelashes.

You will get not only a perfect curl, but you will also be able to nourish the eyelashes and eyebrows with all the ingredients necessary for their growth.

During the years, when the brand is known on the market, it managed to perfect all its products. Elleebana is a real expert in the field of lash lift
Are you ready to try something new?
Lash Store Pro is the best distributor of Elleebana in Canada.
You can pick-up Elleebana products directly at our store in Toronto as well as receive the fastest delivery of its supplies to Quebec, Vancouver, Ottawa, Montreal, Calgary, Winnipeg, Halifax, Edmonton and other cities in Canada and the USA.
Elleebana Lash Lift, Brow Lamination & Tint Supplies in Canada
At Lash Store Pro you will find the most popular products of this brand:
Lamination and Extension Adhesives

Curlers of various shapes and sizes

Elleebana mascara

Tints of different shades

Care Serums
Also on the LashStorePro website you can buy ready-made kits for eyebrow and eyelash lamination, which includes all the necessary ingredients.
Why Buy Elleebana Products at Lash Store Pro?
LashStorePro values its customers and offers them only high-quality products.

We have everything you are looking for. Elleebana and other popular brands are always available in our Toronto warehouse. We also regularly add new products that will help to make the work even more convenient and efficient.

We are concerned about your health and the health of your customers, so we offer only certified products, with a long shelf life.

We do everything to ensure that you can save money. Regularly hold promotions and offer good prices for the whole range of products. Customers can also purchase Elleebana supplies at a wholesale price on larger orders.

Our delivery takes only two or three days. The order will arrive as quickly as possible!

We help you improve your skills during online training.

Working with the best materials and having a good practical knowledge, your services will become even more popular, and the business will become much more profitable!

Choose LashStorePro and experience all the benefits of this collaboration!